Color:
Silver -- #B4CDCF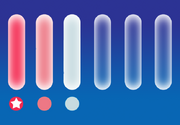 Good For: Strong, Silent Types
Positives: Courage, Composure, Independence
Negatives: Stoicism, Callousness, Reticence
"This is great for making those stalwart individuals who can keep a level head no matter what the world throws at them." -Truebug
Appearances
Edit
character 1 ((please link))
Was collected by mixing Turnabout Humor with Flow Humor. This is normally created as a split mix between Flow and Aegis.
Ad blocker interference detected!
Wikia is a free-to-use site that makes money from advertising. We have a modified experience for viewers using ad blockers

Wikia is not accessible if you've made further modifications. Remove the custom ad blocker rule(s) and the page will load as expected.