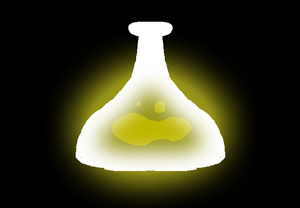 Color: Bright Yellow (Hex: #C0B702)
Good For: Letting The Good Ol' Sunshine In
Positives: Optimism, Warmth, Joy
Negatives: Selfishness, Gullibility, Insanity
"...when used in moderation, it's hard to resist this one. Who doesn't want to impart a little laughter into their creation?"
Appearances
Edit
Ad blocker interference detected!
Wikia is a free-to-use site that makes money from advertising. We have a modified experience for viewers using ad blockers

Wikia is not accessible if you've made further modifications. Remove the custom ad blocker rule(s) and the page will load as expected.