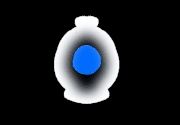 Color: Indigo (Hex: #006AFF)
Good For: Advisors
Positives: Realism, Practicality, Impartiality
Negatives: Apathy, Rebelliousness, Legalism
"This is good for down to earth, fair, and sensible characters."
Appearances
Edit
None
Pragma is a split-mix humor made from equal halves of Logos and Vision.
Ad blocker interference detected!
Wikia is a free-to-use site that makes money from advertising. We have a modified experience for viewers using ad blockers

Wikia is not accessible if you've made further modifications. Remove the custom ad blocker rule(s) and the page will load as expected.