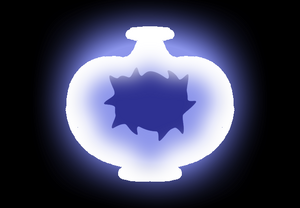 Color: Dark Blue (Hex: #2E3192)
Good For: Scholarly Types
Positives: Reasoning, Deduction, Order, Memory
Negatives: Obsession, Emotionlessness, Superiority Complex
"Those emphasizing the Logos Humor are organizers, streamliners and problem-solvers. They're quick to come up with solutions to problems, and don't get caught up in the details they deem unnecessary. If the Vision Humor represents the right brain, the Logos Humor represents the left."
Appearances
Edit
Ad blocker interference detected!
Wikia is a free-to-use site that makes money from advertising. We have a modified experience for viewers using ad blockers

Wikia is not accessible if you've made further modifications. Remove the custom ad blocker rule(s) and the page will load as expected.